Return to ➽ ➽ Helpful Info
---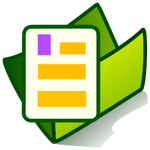 Hay veces en Charm Farm cuando su juego no está funcionando correctamente y usted tendrá que tomar un registro (Log) para enviar a Ayuda.
Aquí hay instrucciones fáciles
1. Abra el juego (no en pantalla completa)
2. Haga clic en cualquier parte de la pantalla del juego y escriba: waw
3. Una pequeña Ventana de Utilidad negra aparecerá en la esquina superior izquierda de la ventana del juego
4. Mantenga pulsada la tecla ALT de su teclado y haga clic en el botón "Sv" en la Ventana de Utilidad negra

5. Esto abrirá una ventana donde puede guardar el archivo de registro en su PC
6. Trate de guardar el archivo de texto en su pantalla de inicio o en algún lugar fácil de encontrar

Nota: Siempre es mejor tomar el registro mientras se muestra el mensaje de error en la pantalla.
Instrucciones de Archivo HAR:
Tendrá que usar el navegador de Google Chrome para tomar este tipo de Archivo de Registro (Log).
1. Abra Google Chrome
2. Presione el botón F12 en su teclado (esto abre una ventana de consola)
3. Haga clic en la pestaña "Red" (Network) en la parte superior de la ventana de consola

4. Escriba: https://apps.facebook.com/charmfarm - en la barra de direcciones de Chrome y pulse Enter (Puede copiar y pegar la url desde aquí)
5. Aparecerá un texto en la pestaña Red (Network) de la ventana de consola
6. Haga clic con el botón derecho en cualquier línea de texto en la ventana de la consola y seleccione "Guardar como HAR con contenido" (Save as HAR with content)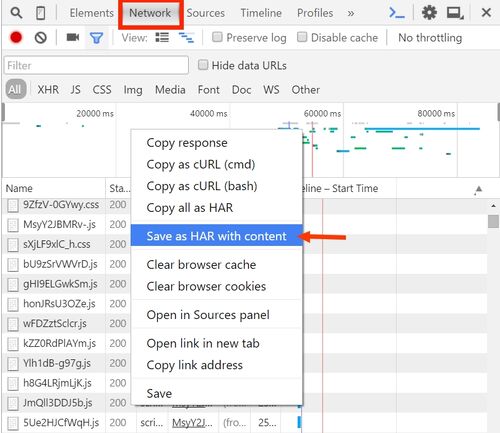 7. Este archivo tendrá que ser enviado como un archivo adjunto a través de correo electrónico: support@nevosoft.com y por favor incluya su ID de juego
Ad blocker interference detected!
Wikia is a free-to-use site that makes money from advertising. We have a modified experience for viewers using ad blockers

Wikia is not accessible if you've made further modifications. Remove the custom ad blocker rule(s) and the page will load as expected.