Return to ➽ ➽ Timed Event Quests
---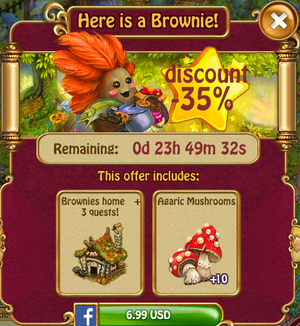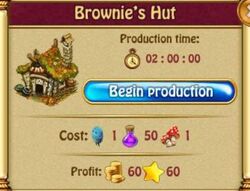 This pop up quest set comes in Russian so we don't yet have an accurate description of the item.
The set consists of Brownie Points, The Lumberjack Convention, and The Satisfied Brownie.
The production costs of the Brownie house are 2 hours, 1 shmoo, 50 mana and 1 agaric mushroom.
Ad blocker interference detected!
Wikia is a free-to-use site that makes money from advertising. We have a modified experience for viewers using ad blockers

Wikia is not accessible if you've made further modifications. Remove the custom ad blocker rule(s) and the page will load as expected.