Return to ➽ ➽ Helpful Info
---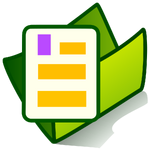 Il y a des moments dans Charm Farm où votre jeu ne fonctionne pas correctement, vous devez alors prendre un fichier " Log" et l'envoyer au support.
Voici des instructions faciles à suivre
1.Ouvrez le jeu (pas en plein écran)
2. Cliquez dans l'écran de jeu et tapez waw
3. Un petit utilitaire fenêtre noire apparaîtra dans le coin supérieur gauche de la fenêtre du jeu
4. Maintenez la touche Alt de votre clavier et cliquer le bouton "Sv" dans l'utilitaire fenêtre noire


5. Cela va ouvrir une fenêtre dans laquelle vous pourrez enregistrer le fichier "log" sur votre PC
6. Essayez d'enregistrer le fichier texte sur votre bureau ou dans un endroit facile à retrouver
Remarque: Il est toujours préférable de prendre le "log" pendant que le message d'erreur s'affiche sur votre écran
Instructions pour fichier HAR:
Vous devrez utiliser le navigateur Google Chrome pour prendre ce type de fichier .
1. Ouvrez Google Chrome
2. Appuyez sur la touche F12 de votre clavier (cela ouvre une fenêtre de console)
3. Cliquez sur l'onglet "Network" en haut de la fenêtre de la console


4. Tapez: https://apps.facebook.com/charmfarm • dans la barre d'adresse Chrome et appuyez sur Entrée (Vous pouvez copier /coller l'adresse à partir d'ici)
5. Vous verrez apparaître du texte dans l'onglet network de la fenêtre de la console
6. Cliquez avec le bouton droit de la souris sur n'importe quelle ligne de texte dans la fenêtre de la console et choisissez "Save as HAR with content"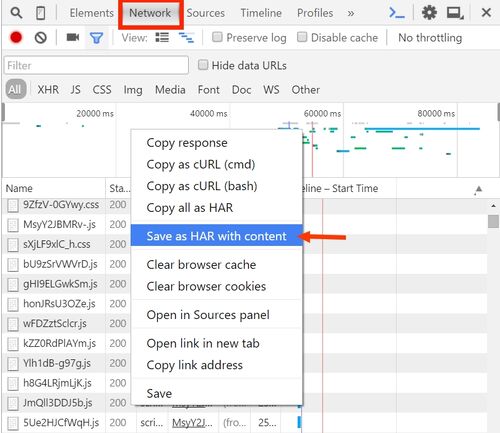 7. Ce fichier devra être envoyé en pièce jointe par courrier électronique à: support@nevosoft.com et inclure l'ID de votre jeu
Ad blocker interference detected!
Wikia is a free-to-use site that makes money from advertising. We have a modified experience for viewers using ad blockers

Wikia is not accessible if you've made further modifications. Remove the custom ad blocker rule(s) and the page will load as expected.