Return to ➽ ➽ Dragon Info
---

---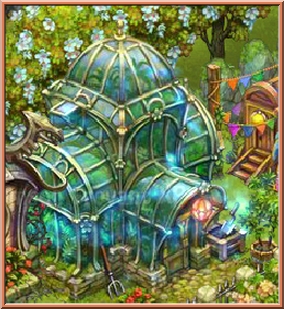 The Greenhouse is where you will craft all your colorful Trovants.
Trovants are then planted from inventory and upon harvesting you will get a Dragon Treat! Hungry Dragons love these!
You will want to craft the color of Trovant that corresponds with the color of the Dragon you wish to feed.
Tip 1:
Crafting many Trovants can use up a lot of resources that you will need in timed quests.
It is always best to have neighbors feed your dragons when possible so that you can save on nectar, seeds, ink and other valuable inventory stock
Always enchant your Greenhouse so that you get 2 Trovants!
Ad blocker interference detected!
Wikia is a free-to-use site that makes money from advertising. We have a modified experience for viewers using ad blockers

Wikia is not accessible if you've made further modifications. Remove the custom ad blocker rule(s) and the page will load as expected.