Return to ➽ ➽ Helpful Info
---
Are you seeing annoying ads on Wiki, Youtube or other Web Pages?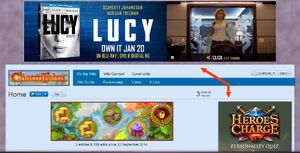 Get rid of them permanently!
This will prevent all ads from showing up on pages and in youtube videos. A MUST HAVE for any internet user!!
Also:
Ad blocker interference detected!
Wikia is a free-to-use site that makes money from advertising. We have a modified experience for viewers using ad blockers

Wikia is not accessible if you've made further modifications. Remove the custom ad blocker rule(s) and the page will load as expected.