Return to ➽ ➽ Halloween Event 2016
---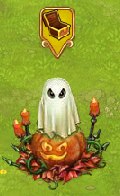 This quest begins when you complete Beautify and purchase the "Gwonk with a Sweet Tooth" from the Featured Goods tab in the store for 49 Jack-o-Cookies

Sweet Tooth 1/3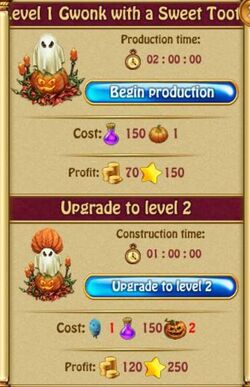 Find (3) Halloween Collection items when collecting from your Gwonk with a Sweet Tooth
Trade in the Halloween Collection (1) time
Upgrade Gwonk with a Sweet Tooth to level 2
*Note: Don't upgrade to L2 until you get all 3 collection items, L2 production takes 2h, level 3 takes 3h.

Sweet Tooth 2/3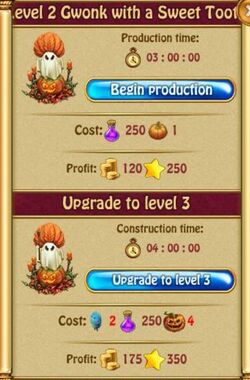 Sell (12) Pumpkins at your Neighbors Market
Feed your Pigflies (60) times
Upgrade Gwonk with a Sweet Tooth to level 3

Sweet Tooth 3/3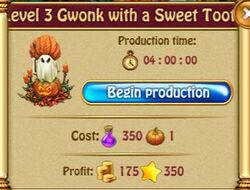 Sell (30) Nectar at YOUR Market
Water withered crops at Neighbors (20) times
Accept Neighbors help collecting Gwonk with a Sweet Tooth (5) times
Ad blocker interference detected!
Wikia is a free-to-use site that makes money from advertising. We have a modified experience for viewers using ad blockers

Wikia is not accessible if you've made further modifications. Remove the custom ad blocker rule(s) and the page will load as expected.