Why do I keep seeing posts about people "clicking wrong"?
The first thing you click on at a neighbors is where they will see your profile pic hovering.
This is when they can decide if they want to accept your help or decline it.
If you are doing something your neighbor likes to have help with, they will want to accept your clicks.
The picture shows my neighbor has fed animals, this is helpful and I would like to accept this neighbors help.
Zooming out shows me that my neighbor has also clicked on buildings after feeding my animals (Notice the "blue glow"  outline around the buildings in the pic - that indicates which items your neighbor has clicked on)
Because I want to keep those buildings filled for all my neighbors to benefit, I must decline this neighbors help.
This is why you should always click buildings first, if you are going to click them at all during your visit, so your neighbor knows to decline your visit. You still get the items and the buildings will remain filled for all the other visitors who come by after you.
This is too hard. I'm just going to click however I want and not worry about it!
Here is an example of what it will take to refill the buildings shown in the example pics at the top of the page, where my neighbor clicks an animal then 4 buildings: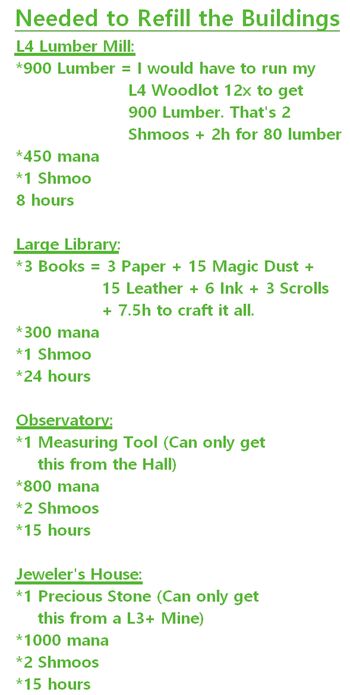 Once you've read this section, please scroll back up and click the 2nd Tab on this page
for the Q&A section that will help to Answer a lot of your questions -
Ad blocker interference detected!
Wikia is a free-to-use site that makes money from advertising. We have a modified experience for viewers using ad blockers

Wikia is not accessible if you've made further modifications. Remove the custom ad blocker rule(s) and the page will load as expected.