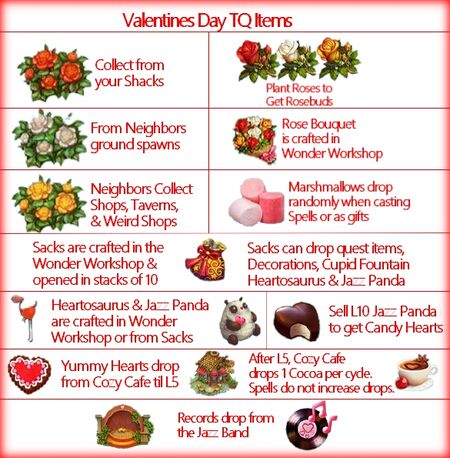 The Valentine's Day Timed Quests begin with:
Upon completion of The Perfect Date 6/20, two quests are issued, one continuation of the line and one new line. The second being:
Whoa! Third quest set added so you can gather more roses.
For mini quests:
Ad blocker interference detected!
Wikia is a free-to-use site that makes money from advertising. We have a modified experience for viewers using ad blockers

Wikia is not accessible if you've made further modifications. Remove the custom ad blocker rule(s) and the page will load as expected.